About Danielle Meshorer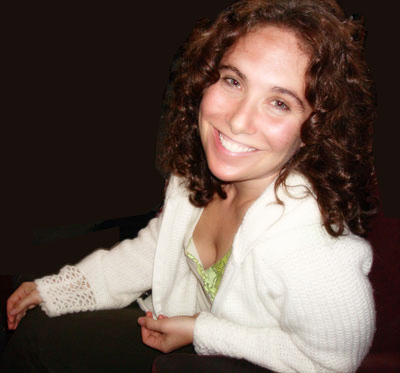 While other 10 year-old girls and boys attending sleep away camp were making naïve ceramic ashtrays and clay pottery in Arts & Crafts, Danielle Meshorer attended a camp that offered a jewelry fabrication class. By her second year, she had created sophisticated pieces in sterling silver inlayed with epoxy resin mixed with crushed coral and turquoise, and also created bold cuffs in copper with bezel set found stones. She also learned the art of soldering under the strict supervision of the instructor. And so began the story of Meshorer's long term dedication to the art of jewelry making.
Her collection, Danielle Meshorer: The Nature of Fine Jewelry, which she launched in 2007,is a culmination of her years of designing as a hobby, formal studies, and being enamored by found objects, architecture, and nature during her extensive travels around the globe.
Raised in an academic and creative family, Meshorer was given her first jewelry making tools by her father who worked with her in their Cleveland, Ohio basement. Her love for the craft evolved and continued with formal jewelry and sculpture classes at the University of Vermont, the University of Wisconsin, Madison, and an apprenticeship with Stutz Goldschmied in Lucern, Switzerland, in the summer of 1998. She then worked privately with a seasoned jeweler to learn advanced techniques in wax carving and casting when she returned to the United States.
While her affinity for jewelry continued, Meshorer also possessed a deep commitment to social service and non-profit management, and she decided to pursue a Master's degree. Through 2001-2003, she worked in international development and conflict transformation in Australia, Israel, Cameroon, and Uganda.
"I have been torn between my two passions, but when I traveled throughout these countries as well as other locales in Asia and Europe, my deep penchant for jewelry followed me. I became transfixed by the motifs found in natural objects from the sea and the history and textures of textiles of various cultures." Meshorer explains. A leap of faith and an overriding desire to turn her first love into a career propelled her to design her first collection.
When Meshorer sat down to create her wholesale line, she paid homage to her influences abroad. "While scuba diving in Thailand, I collected washed-up coral along the beaches and found that inherent textures and patterns were stunning. I figured out that if I molded the coral and cast them directly into metal, I would create durable jewelry that captures the essence of ocean life while not endangering it," Meshorer explains.
During a camping trip in Big Sur, California, Meshorer combed the beach and gathered bunches of kelp, draping it on herself and imagining it was jewelry. "It seemed natural to bring it back to my studio and see if I could mold it. After many attempts, I found the right method, and successfully molded and cast my first kelp cuff which is my signature piece in the collection."
The tradition of jewelry making in Israel, the textiles in Africa and the tiles and mosaics of Morocco also inspired textures and patterns in her collection. "For me it's all about the organic process and finding new tactile and original ways in which to present familiar motifs," explains Meshorer, whose collection, with its rough-hewn effect is at once natural and elegant, wearable and highly collectible.